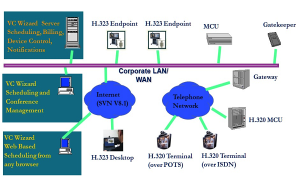 VC Wizard provides unique software solutions designed to support a wide variety of networks and collaborative applications throughout business and industry. VC Wizard is a proprietary software product that enables companies to schedule and manage point to point and multipoint video conferences. The "carrier-grade" product is scalable, secure, multi-tenet compatible and works with all major hardware vendor equipment. With a convergent link that makes voice and video conferencing over IP (VVoIP) a strategic asset for clients, the Product streamlines clients' global communication efforts. The Product operates under a single interface for performing the following tasks:
Scheduling people, sites, equipment, services and bandwidth
Managing network equipment, including legacy systems
Dialing and connecting participants when scheduled or on-the-fly for ad hoc meetings
Storing VTC data and preparing standardized or customized usage reports
Providing a secure, password-protected conference environment
Importing existing database information to simplify system installation
Allocating charges and billing to recuperate operational costs (optional feature)
With the most complete real-time collaboration solution available, VC Wizard offers measurable benefits at every level of your organization.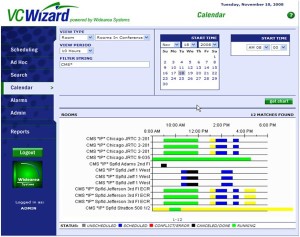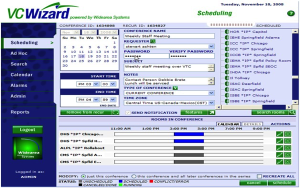 VC Wizard is a reliable and robust proprietary software product enables companies to schedule and manage multipoint video conferences.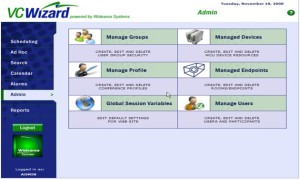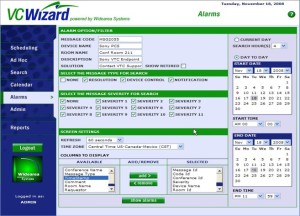 The ease of video conferencing with VC Wizard results in shortened project and product cycle times, reduced travel costs and increased productivity. Given today's economic climate, wasted time and cost of travel can be eliminated while still maintaining the effectiveness that only a face-to-face meeting can offer.